The Awards for Excellence in Innovation 2018 were presented at Collaborate | Innovate | 2018  on Tuesday 15 May at the Aerial UTS Function Centre, Sydney.
The CRC Association Awards for Excellence in Innovation were initiated in 1999 to recognise outstanding examples of the transfer of CRC research results, knowledge and technologies that have been developed for a wide range of users of research, including the community, companies and government agencies.
Up to four awards were available for innovation with demonstrated impact for Australia. The impact might arise from innovation in the application and use of research or from innovation in education and training or public outreach activities. The judges were delighted to present three awards in 2018.
RoXplorer® Coiled Tubing Drill Rig for Mineral Exploration

The revolutionary RoXplorer® drill rig, developed by the Deep Exploration Technologies CRC, is the most significant development in mineral exploration for 50 years.

Lean Meat Yield – Finally the Holy Grail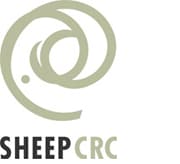 Quickly and accurately assessing the percentage of lean meat in sheep carcases has the potential to return up to $420 million per year to the lamb industry by 2035.